30
Apr
2018
1 Corinthians (Program #21)
|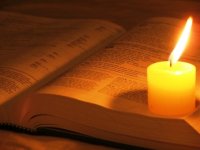 1 Corinthians (Program #21) – The Building Work with Natural Materials
In the realm of Christian service and ministry many things are done in the name of Christian work.  But 1 Corinthians 3 is a key chapter that points out absolutely clearly that the unique work all of us as the believers should be engaged in is a building work.  Verse 11 and 12 in this chapter say it:
"For another foundation no one is able to lay besides that which is laid, which is Jesus Christ. But if anyone builds upon the foundation gold, silver, precious stones, wood, grass, stubble, "
Two categories of materials. And the first category, the materials are mineral, very precious and enduring gold, silver and precious stones.  In the second category however the materials are all perishable and natural  wood, grass and stubble.  The significant of these two categories becomes very relevant for us and the Christian work in the very next verses.
"The work of each will become manifest; for the day will declare it, because it is revealed by fire, and the fire itself will prove each one's work, of what sort it is. If anyone's work which he has built upon the foundation remains, he will receive a reward;  If anyone's work is consumed, he will suffer loss, but he himself will be saved, yet so as through fire. "

Podcast: Play in new window | Download