24
Jan
2021
1 Corinthians (Program #1)
|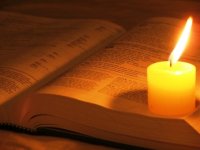 1 Corinthians (Program #1) – Introduction (1)
Every detail of the Bible is under the sovereign arrangement of God. Not only the words themselves have God as their source even the arrangement of the Bible is significant.
Romans for example gives us a full and complete sketch of both the Christians life and the church life. Then immediately following Romans we  1 Corinthians. What we have is the illustration of the same church life in the Christians life. What Romans reveals 1 Corinthians illustrates.
As we begin the life study of 1 Corinthians, a book that on the surface seems to be mainly focus on the problems of this 1st century gentile church in the city of Corinth but actually we will come to appreciate there is a very positive message in this book that is critical in God's economy.

Podcast: Play in new window | Download