01
Apr
2021
2 Corinthians (Program #13)
|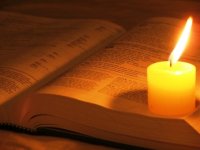 2 Corinthians (Program #13) – The Ministers of the New Covenant (6)
At the beginning of chapter 5 in 2 Corinthians Paul the apostle speaks in a strange way.
1 "For we know that if our earthly tabernacle dwelling is taken down, we have a building from God, a dwelling not made with hands, eternal, in the heavens."
Well, we may consider that we have understand this at least in parts. But listen to:
2 "For also in this we groan, longing to be clothed upon with our dwelling place from heaven,"
3 "If indeed, being clothed, we will not be found naked."
Actually what Paul is expressing here is his deep longing and desire to be raptured.
Rapture, is a topic today that fascinating millions today even unbelievers are intrigued by this topic as we've seen by the tremendous popularity of recent series of novels on this subject.
But what is most often missed by Christians considering rapture it that it's linked not just to our initially salvation but much more to our growth and maturity in the divine life. For as we grow and mature, our longing for this day deepens as we can clearly seen in Paul's words.
4 "For also, we who are in this tabernacle groan, being burdened, in that we do not desire to be unclothed, but clothed upon, that what is mortal may be swallowed up by life."

Podcast: Play in new window | Download