02
Mar
2018
Romans (Program #33)
|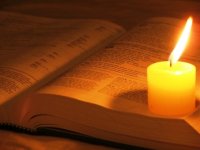 Romans (Program #33) – The Consummation of the Gospel
In God's salvation, He does not just wash us from our sins, forgive us and make us clean, but He imparts His very life into us.  He does this in order to make us His sons.  So sonship or being sons of God is a matter of receiving the life of God.
God's plan or eternal purpose cannot be realized without genuine sons of God that are match to Him in righteousness, holiness and glory.  But all He has to work with is just sinner like you and me.  How can He accomplish such a lofty goal?
We have a favor theme of Romans as our focus today and that is God is making sons out of sinners.  This seems out of comprehension to most of us.  But what does it mean really to make such a statement?

Podcast: Play in new window | Download