07
Aug
2020
Psalms (Program #39)
|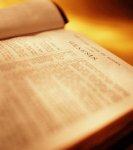 Psalms (Program #39) – The Preciousness of Zion and Jerusalem in the Experiences and Praises of the Saints (1)
15 Psalms from Psalms 120 to 134 comprised a section known as the Psalms of ascent. They are all very short and very sweet.  Lord will we will see they bring us to the high peaks.
Psalms 120:1 " In my distress I called out to Jehovah, And He answered me."
That tells you a lot right there. The whole thing starts with distress and up until Psalms 119 is full of the law and they loved the law but they can't keep the law, eventually the children of Israel don't follow the law. And eventually start to serve idols. So, the result is they go to captivity and they are in distress. These Psalms of ascent started out with distress. If you do not have the distress where you go down you can never come up. So there is a lot of appreciation.
Psalms 121:1 "I will lift up my eyes to the hills. From where will my help come?"  Psalms 122:1 "I rejoiced when they said to me, Let us go to the house of Jehovah." 122:4 "To which the tribes go up"  This is a going up portion. Causes us in our Christian life to go up. There is so much going down.
Psalms 123:3 "Be gracious to us, O Jehovah, be gracious to us;"  The captives appreciate the graciousness, it is not the matter of I love the law, I'm not keeping the law anymore but His gracious to me, His compassionate to me…..

Podcast: Play in new window | Download