17
Nov
2018
Ephesians (Program #59)
|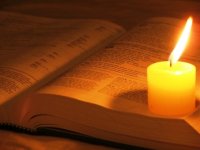 Ephesians (Program #59) – Conclusion
Many great apostles contributed to the New Testament: John, James, Peter and Matthew as well as others. But the bulk of the New testament came through the apostle Paul.
The epistles of Paul in many ways formed the kernel of the New Testament. And it was through Paul also that the Church was spread through out much of the civilized world during New Testament time.
Yet at the end of this book, perhaps his highest work, Ephesians, this great apostle commissioned with the divine revelation in a very touching and intimate conclusion to his letter to the Church in Ephesus shows how much he valued not his own strength or vision or gift but taking his place as a living member in full coordination with the Body. And he asked for their prayers and petitions concerning him.  A very touching fellowship.

Podcast: Play in new window | Download