25
Feb
2021
1 Corinthians (Program #33)
|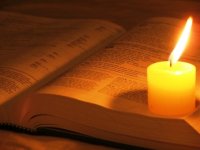 1 Corinthians (Program #33) – Dealing with Marriage Life (1)
Have you ever noticed the way that 1 Corinthians chapter 7 began:
"Now concerning the things of which you wrote:"
Well this means that Paul is about to respond to a series of questions that the believers in Corinth had previously sent to him in a letter.  What questions? Well, according to the context of chapter 7 we can readily see that these cultured, highly educated, philosophical saints that were the church in Corinth had many questions about marriage.  The whole chapter in fact is devoted to marriage with Paul giving the Corinthians more than a dozen principles related to marriage. It's likely that we all had had serious questions regarding marriage. Even the unmarried ones wonder about this critical human item. That on one hand is the source of so much trouble in the human life. While on the other hand can be the source of so much blessing.

Podcast: Play in new window | Download