26
Feb
2021
1 Corinthians (Program #34)
|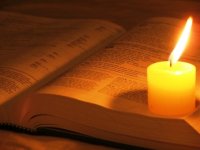 1 Corinthians (Program #34) – Dealing with Marriage Life (2)
The philosophical and cultured believers in the church in Corinth had many questions concerning a topic that people today also struggle to cope with and understand. That topic is marriage.
His words in answering to their many questions were found in 1 Corinthians chapter 7 where on the one hand he gave them the principle where universally is applicable today as there were in apostle's time.
On the one hand we see the spirit of the writer, the spirit of a man absolutely one with the Lord and one with His economy, a man who had learned the secret of contentment in what ever circumstance or situation that God would bring to him.

Podcast: Play in new window | Download