06
Mar
2021
1 Corinthians (Program #42)
|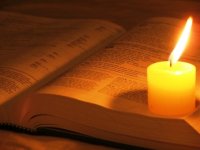 1 Corinthians (Program #42) – An Overview of 1 Corinthians
In the entire book of 1 Corinthians of course there are many wonderful verses. We may each have our favorites. But two verses are particularly worth a special consideration. Particularly because they carried great import and meaning but are so often overlooked.
1 Corinthians 12:13 "For also in one Spirit we were all baptized into one Body, whether Jews or Greeks, whether slaves or free, and were all given to drink one spirit."
We may have heard this verse mentioned but usually only the first portion, in one Spirit we were all baptized.
And then the other verse demands our attention is found in chapter 15:45 "So also it is written, "The first man, Adam, became a living soul"; the last Adam became a life-giving Spirit."
If you've never considered these two verses before been of great significance, we hope you stay with us today.

Podcast: Play in new window | Download