06
Apr
2020
Mark (Program #54)
|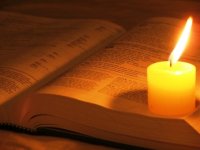 Mark (Program #54) – A Life Fully According To and For God's New Testament Economy (13-15)
What is the central thought of the Lord's message in Mark chapter 4?
The central thought is that the Lord is the sower, sowing Himself into us as a seed. He opened His preaching in chapter 4 with these words, "Behold, the sower went out to sow." Later in chapter 4:26 He said, "So is the kingdom of God: as if a man cast seed on the earth,"
Here we have the Lord as the sower, sowing Himself as the seed into God's chosen people.

Podcast: Play in new window | Download