18
Jan
2021
Romans (Program #66)
|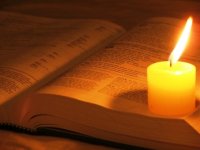 Romans (Program #66) – Transformation and Conformation by the Grafted Life (2)
In this wonderful message today, we see that our relationship with the Lord is a union of life and this life is a growing life and this life is a grafted life and this life is a shaping life until we are all conformed to the image of Christ, the first born Son of God.
As redeemed believers we treasure the work of Christ on the saving cross to satisfy God's demands on our behalf. But do we equally treasure the life union aspect of our salvation, we will look at our organic relationship with God on today's life study.
Today's message did highlight many of the types and pictures that had come up in our study of Romans regarding the Christian life and Witness Lee does use this word "organic" to describe our union with Christ. How did such a word has a spiritual application?

Podcast: Play in new window | Download