11
Jan
2021
Romans (Program #59)
|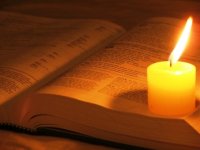 Romans (Program #59) – The Selection of Grace
Besides all the wonderful items included in God's salvation such as sonship, destination, resurrection, justification, sanctification, transformation, confirmation and glorification we also need to say something of God's selection.
We have a very helpful program today, dealing with the topic that's often debated among believers and we are glad that you join us and hope you just stay with us.
This is one of those topics that often comes up among Christians. And there are historically different school of thoughts even theologies concerning this matter. What is the dispute of the issue at hand for those who may not be familiar with this topic of God's election or selection?

Podcast: Play in new window | Download