04
Jun
2018
2 Corinthians (Program #1)
|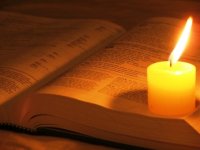 2 Corinthians (Program #1) -Introduction (1)
The apostle Paul's first epistle to the believers in Corinth was of sixteen chapters and was full of his strong rebuke and argument with the church there. In that letter he subdued them and defeated them. Now in his second letter just as a parent would spend a long period of to comfort and encourage a child that had received the strong chastisement. Paul minsters to comforting ointment and the encouragement of love. Listen to his opening words in his cherishing epistle :
1:1-3 " Paul, an apostle of Christ Jesus through the will of God, and Timothy the brother, to the church of God which is in Corinth, with all the saints who are in the whole of Achaia: Grace to you and peace from God our Father and the Lord Jesus Christ. Blessed be the God and Father of our Lord Jesus Christ, the Father of compassions and God of all comfort;"
This is a very subjective book, 2 Corinthians, where by Paul brings the Corinthians back to the experience of Christ and is a book that can lead us to experience Christ as well.

Podcast: Play in new window | Download