25
Nov
2018
Ephesians (Program #75)
|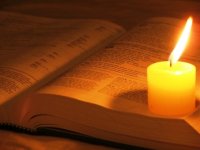 Ephesians (Program #75)-Various Aspects of the Church
Through out the ages, many commentaries had touch the book of Ephesians. It's an Epistle unlike any other in the Bible for it takes the heavens as its' view point to unveil the Church, God's eternal purpose.
Many agreed that this book is the highest revelation in the New Testament regarding God's eternal purpose.  Listen Paul's word again in Chapter 3.  "That by revelation the mystery was made known to me, …….. the mystery of Christ, which in other generations was not made known to the sons of men, as it has now been revealed to His holy apostles and prophets in spirit, that in Christ Jesus the Gentiles are fellow heirs and fellow members of the Body and fellow partakers of the promise through the gospel."
Yes, this is the book of the mystery of Christ hidden but now been made known. For this Paul consider himself a prisoner of Christ with the high calling to enlighten all, he says, "that they may see what the economy of the mystery is which through out the ages has been hidden in God, who created all things. In order that now to the rulers and the authorities in the heavenlies the multifarious wisdom of God might be made known through the Church according to the eternal purpose which He made in Christ Jesus our Lord."
This revelation is still been unveil in this age in which we live. And it is been the goal of this long life-study that we conclude today with our 75th program on the book of Ephesians.

Podcast: Play in new window | Download