02
Apr
2021
2 Corinthians (Program #14)
|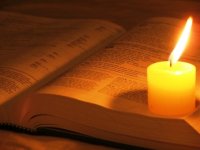 2 Corinthians (Program #14) – The Ministers of the New Covenant (7a)
The apostle Paul tells us in 2 Corinthians chapter 5 that he and the other apostles had received a ministry or reconciliation. To reconcile one person to another is to restore the offending party to the offended party.
Of course in our case we all had offended God and the moment that we believed into Christ, receiving His work on the cross for us, we were brought nigh to Him and experience the first step or first level of reconciliation.
But actually 2 Corinthians reveals that there is a further step, a second level or degree of reconciliation. And that only someone fully in God can have such a ministry to reconcile others fully into God. This is the ministry of reconciliation that Paul was commissioned with.

Podcast: Play in new window | Download