05
Nov
2018
Ephesians (Program #34)
|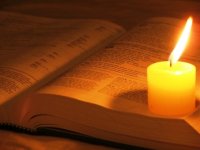 Ephesians (Program #34) – God Glorified in the Church and in Christ
In Ephesians Chapter 3, the apostle Paul offers a marvelous praise to God. Now that in itself may not seems so remarkable. But what is remarkable? Is that this praise is the highest praise in the New Testament.
3: 20-21 "But to Him who is able to do super abundantly above all that we ask or think, according to the power which operates in us, to Him be the glory in the church and in Christ Jesus unto all the generations forever and ever. Amen."
The other remarkable feature is that this praise is offered in the midst of Paul's unveiling of the Church in its' highest aspect. To Him be glory in the Church and this highest aspect is as the fullness of God.

Podcast: Play in new window | Download
Subscribe: Apple Podcasts | Android | RSS