14
Mar
2020
Joshua (Program #7)
|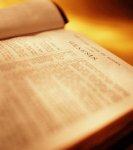 Joshua (Program #7) – The Destruction of Jericho
Remember the story of Jericho, for 6 days the children of Israel bearing the ark borne by the priests marched around the fortified city of Jericho.  No doubt as the inhabitants watched from the top of the city wall and sure wondered at the strange behavior of these occupying force.
And then on the 7th day after the priests blew the trumpet and the people shouted and they came about when the people heard the sound of the trumpets that "the people shouted with a great shout, and the wall fell down flat. And the people went up into the city, each straight ahead, and they captured the city.  And they utterly destroyed all that was in the city with the edge of the sword: both men and women, young and old, and oxen and sheep and donkeys. And Joshua said to the two men who had spied out the land, Go to the house of the harlot, and bring out from there the woman and all that belongs to her, as you swore to her. And the young men who had been spies went and brought out Rahab and her father and her mother and her brothers and all that belonged to her; all her family they brought out and set outside the camp of Israel. And they burned the city with fire and all that was in it;"
This was the experience of the children of Israel as they entered the good land of Canaan and conquered the first city that they encountered. Their only weapon was their voice. And their strength was not on their own mind or valiant but their absolute oneness with Jehovah, Who was fully among them and fighting with them and even in them.

Podcast: Play in new window | Download