07
Aug
2018
Galatians (Program #10)
|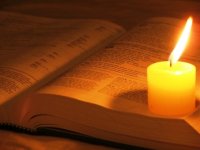 Galatians (Program #10) – No Longer I, but Christ Living in Me
We have come to an extreme crucial verse in the New Testament economy. Today we're on Galatians 2:20:
"I am crucified with Christ; and it is no longer I who live, but it is Christ who lives in me; and the life which I now live in the flesh I live in faith, the faith in the Son of God, who loved me and gave Himself up for me."
This is a mysterious verse to be sure, but one that contains crucial revelation of what it means to live the Christian life. Some people have used the expression "an exchanged life" to help describe the truth that's being conveyed here. Is this a valid way of looking at it?
No. It's not a valid way, even though some of us at one point considered using this expression. The reason I say it's not valid is because it doesn't apply to the whole verse…

Podcast: Play in new window | Download
Subscribe: Apple Podcasts | Android | RSS