27
Mar
2021
2 Corinthians (Program #8)
|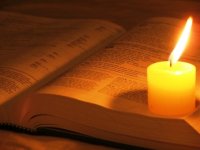 2 Corinthians (Program #8) – The Ministers of the New Covenant (1)
All believers have their favorite verses, verses that just seem to minister particularly to us in our situation. But one verse that deserves to be on every list is 2 Corinthians 3:18, listen to the apostle Paul in this marvelous verse,
18 "But we all with unveiled face, beholding and reflecting like a mirror the glory of the Lord, are being transformed into the same image from glory to glory, even as from the Lord Spirit."
Why is this verse so particularly important? Because it brings us face to face with the Lord Jesus in an intimate and personal way. But also in a way where by we are infused, transfused even transformed by Christ Himself as the very life giving Spirit.

Podcast: Play in new window | Download