23
Apr
2021
2 Corinthians (Program #35)
|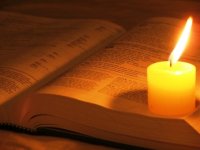 2 Corinthians (Program #35) – A New Creation in Christ Becoming God's Righteousness (2)
The New Testament Ministry described in the epistles of Paul is characterized as the ministry of reconciliation and the ministry of the Spirit. While the Old Testament Ministry is called the ministry of death and the ministry of the letter.
The apostle according to 2 Corinthians chapter 5 and ultimately the believers as well become ambassadors of this New Covenant ministry of reconciliation.
2 Corinthians  5:20, "On behalf of Christ then we are ambassadors, as God entreats you through us; we beseech you on behalf of Christ, Be reconciled to God."
What is it to be fully reconcile to God according to this verse?  We will explore the New Testament ministry of reconciliation today.

Podcast: Play in new window | Download