10
Jan
2021
Romans (Program #58)
|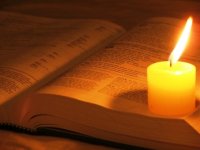 Romans (Program #58) – Righteousness – The Power of the Gospel (2)
Today we come to the matter of righteousness as is related to being sons of God.  Righteousness is both the foundation and the way for us to carry out our sonship.
When we think of power related to the gospel, we usually think about God the Spirit moving in a supernatural way.  But Romans reveals that the power of the gospel is not God's Spirit but God's righteousness.  We will see this power on today's life study.
We saw in the first portion yesterday that righteousness is the foundation of God's throne and that He had to take care of His righteousness before He can even get to the point of offering us His love and His grace.

Podcast: Play in new window | Download